2252 oil absorbents rolls
| | |
| --- | --- |
| Model No.︰ | 2252 |
| Brand Name︰ | Xinluo |
| Country of Origin︰ | China |
| Unit Price︰ | - |
| Minimum Order︰ | 5 pc |

Features:



1.
100% polypropylene.

2. Highly absorbent, fine-fiber construction, absorb oil and oil-based liquids-including lubricants and fuels

3. Floats to clean up spills on water.

4. Bright white color makes absorbed oil easier to see; draws attention to machine leaks and clearly shows saturation level during spill response.

5. Light-weight construction is economical for small tasks.

6. Rolls are ideal for covering large areas and soaking up leaks and overspray

7. Can be wrung out and incinerated after use to reduce waste or for fuels blending.

8.
PP-1 is mainly used to
absorb crude petroleum;
PP-2 is suitable for absorbing
light oil,
oil with low and medium viscosity and the volatile chemical liquids with light specific weight.



Applications



2.

Marine Oil Spill


3.
Ship and dock

5.
Oil spill over Lake and river.
Production name

Item#/Code

Size

Count&Packing

Absorbency

Production name

2201/Oil - Roll-

PAD200

40CM*60M

2mm

2 pcs/bag

153 L/Bag

2202/Oil - Roll- PAD2002

80CM*60M

2mm

1 pcs/bag

153 L/Bag

2301/Oil - Roll-

PAD300

40CM*40M

3mm

2 pcs/bag

153 L/Bag

2302/Oil - Roll- PAD3002

80CM*40M

3mm

1 pcs/bag

153 L/Bag

2401/Oil - Roll-

PAD400

40CM*30M

4mm

2 pcs/bag

153 L/Bag

2402/Oil - Roll- PAD4002

80CM*30M

4mm

1 pcs/bag

153 L/Bag
| | |
| --- | --- |
| Price Terms︰ | FOB Shanghai |
| Payment Terms︰ | TT/ LC |
| Packing︰ | PE bags/ Cartons |
| Lead Time︰ | 3-15days upond deposit |
| Standards Certificate︰ | MSDS, ISO9001 |
| Advantages︰ | Product merit:Around has only blots, the water affinity, the proportion is notsmall, blots floats the unique merit which in the water surface, doesnot distort. Also blots high the multiple, blots the speed to bequick, not to have the pollution, burns down does not produce thepoisonous waste gas,Easy to store up, to be thermostable, may duplicate uses. |
Product Image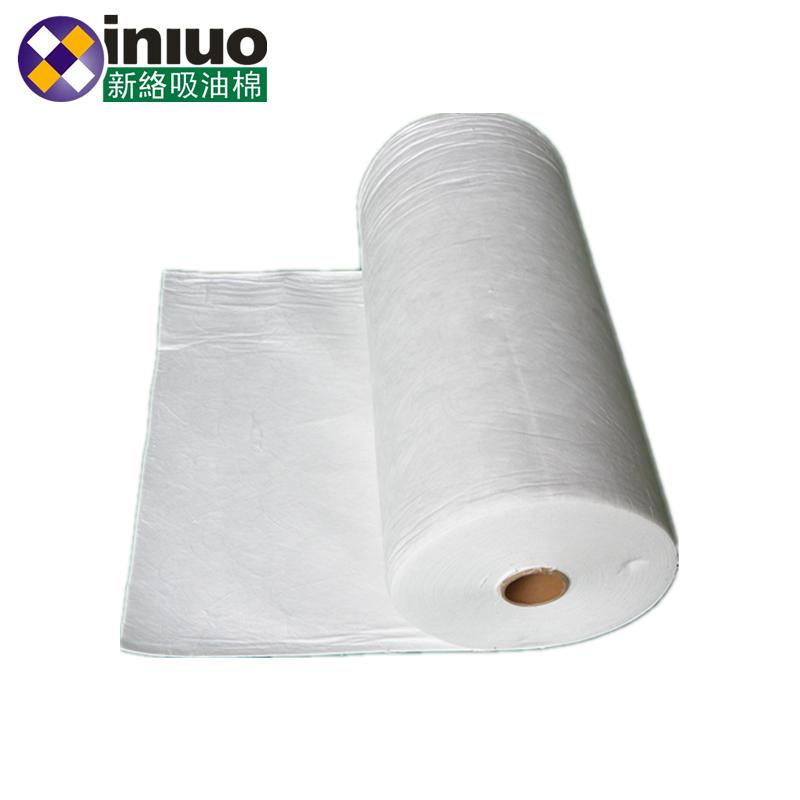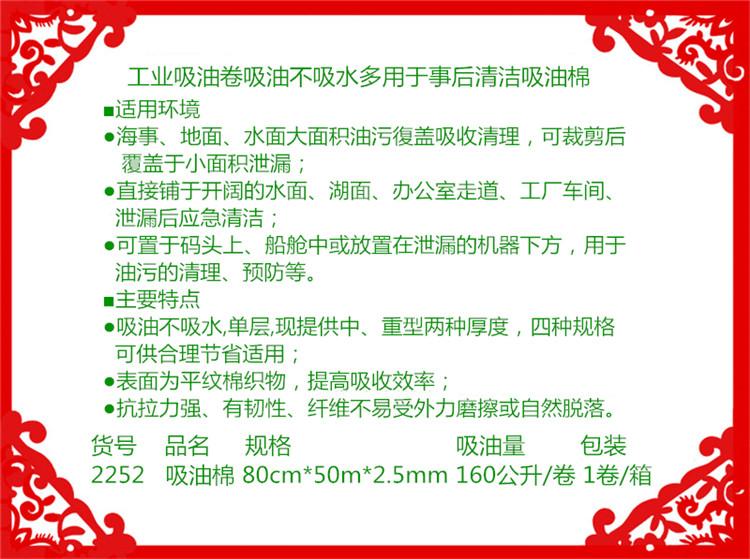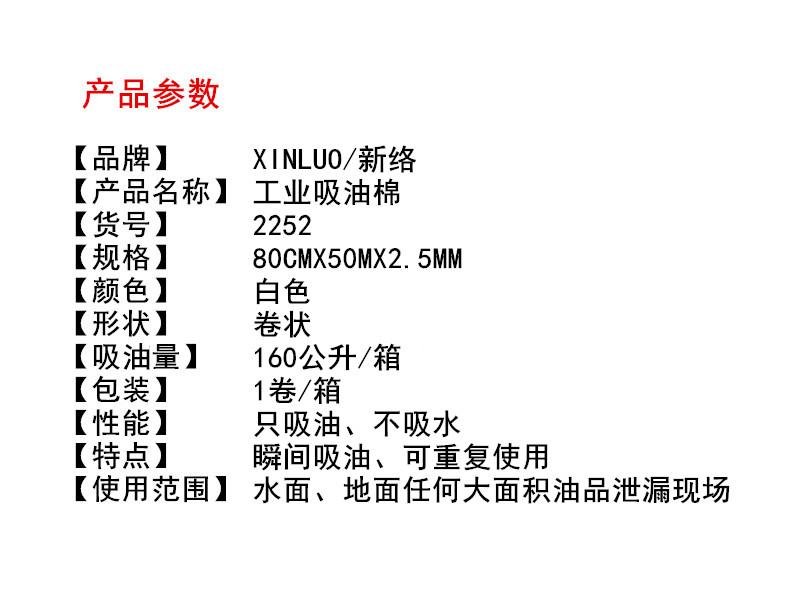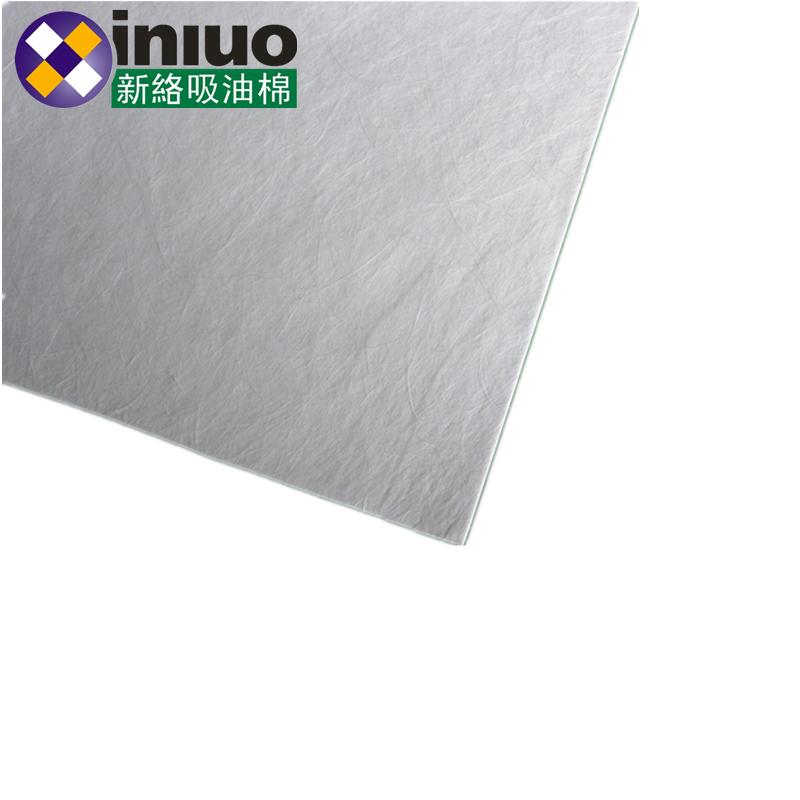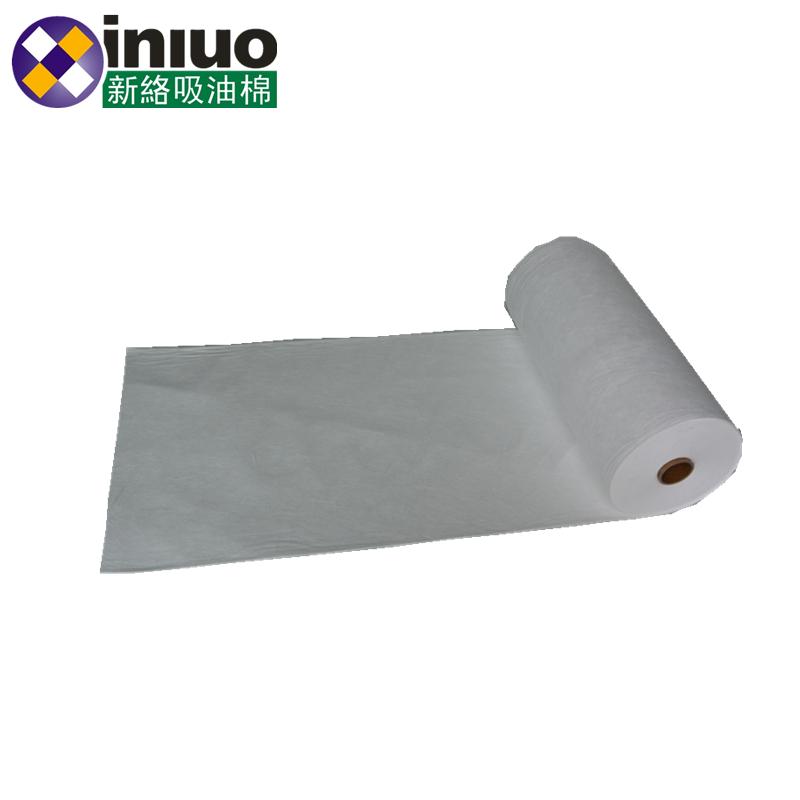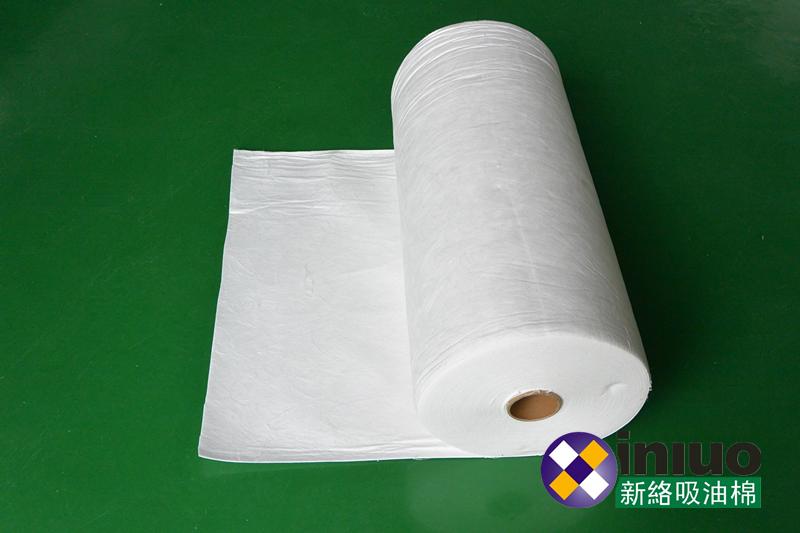 Large wide surface water suction non-absorbent emergency cleaning oil blanket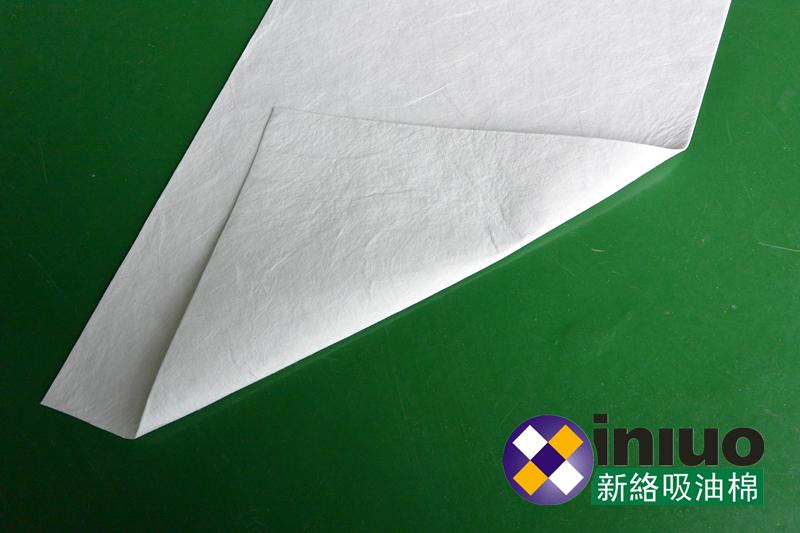 Large wide surface water absorption does not absorb water emergency cleaning oil

Large wide surface suction oil does not absorb water emergency clean oil suction roll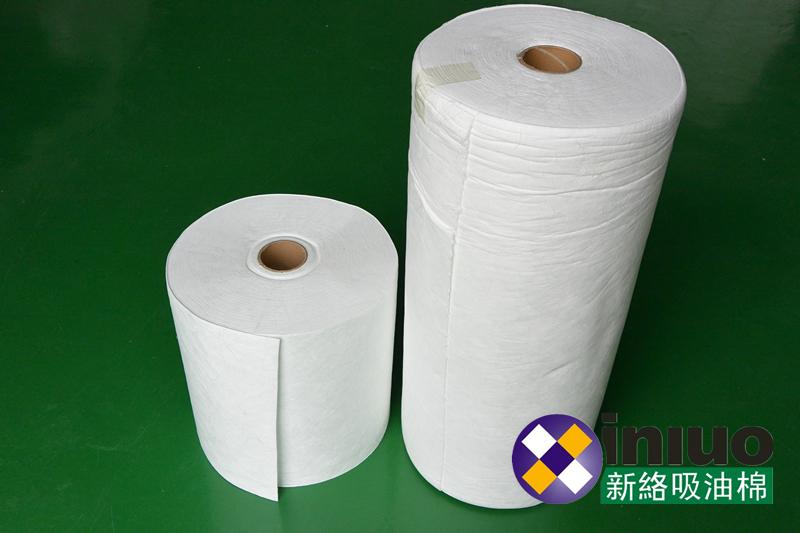 Large wide ground suction oil does not absorb water emergency cleaning oil blanket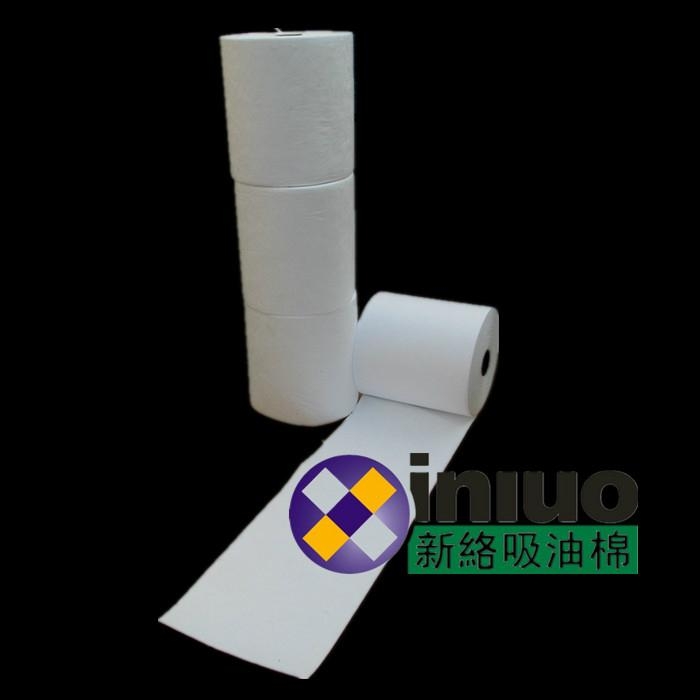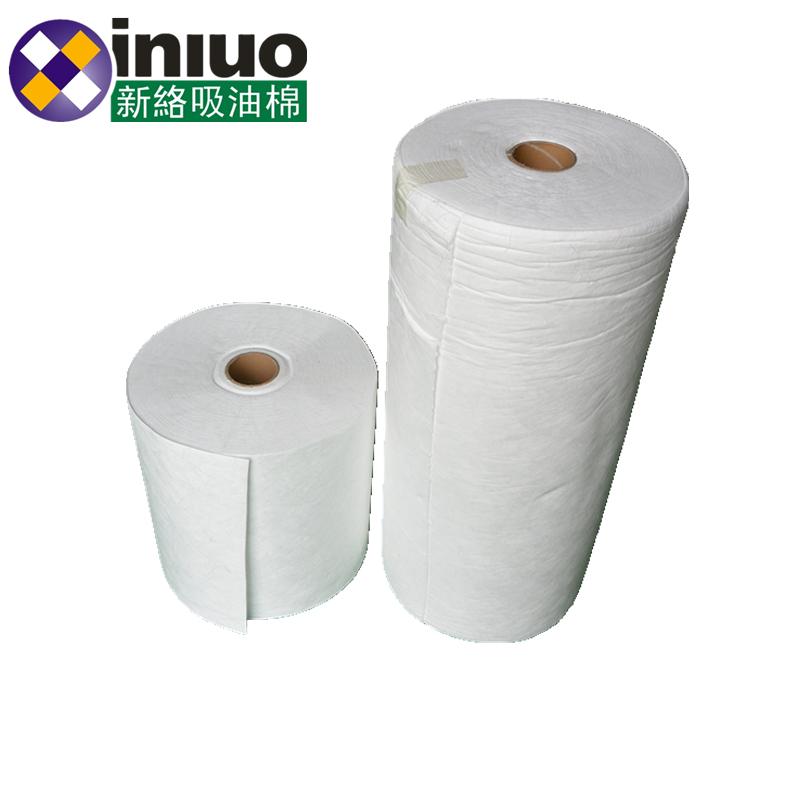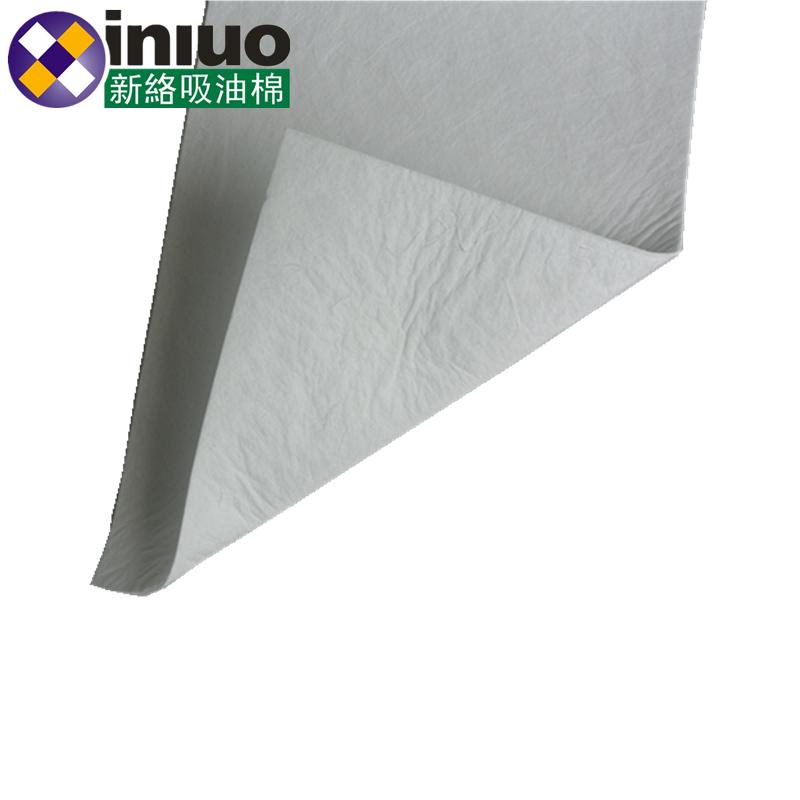 Related Products